Spinach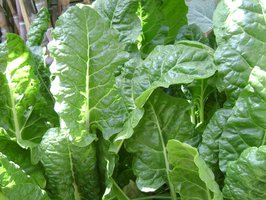 Spinach is a very nutritious vegetable. It contains high amounts of essential nutrients to keep our bodies healthy and strong. 
Vitamin C helps us fight diseases.

Vitamin A is important for healthy eyes. 

Iron keeps our blood healthy. 

Vitamin K helps our blood clot when we have injured ourselves. 

Folic Acid is very important when you are pregnant to help the foetus develop well.