Growing Tree Tomatoes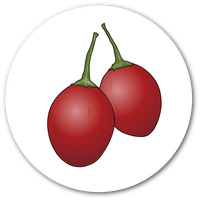 Planting

From seedlings: Spacing of 2×2 metres.
From cuttings: Spacing of 3×3 metres.
Management
Plucking of weeds is discouraged because the roots of the tree tomato plant are delicate and cutting any fibrous strands may dry the plant.
Mulch heavily to prevent the growth of weeds.
De-bud trees when they are 1.5-2m (3-4ft) tall to promote multiple branching.

De-flower if trees flower before 1 year, in order to build strength in the trees.
Chillies, garlic and neem act as good companion plants that can be grown together with tree tomato. This helps reduce the use of pesticides and chemicals.
Harvesting
The first fruits appear within 18 months of planting. 
Click here to download a detailed guide on growing tree tomatoes.