Making a sack garden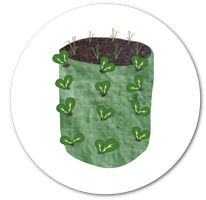 A vertical garden commonly referred to as a sack garden is simple and cheap to build. You need few materials, a small space and not much water.
What do you need to make one?
a big polythene bag or sack
4 wooden stakes (to support the sack)
ballast/kokoto
a hollow tin
manure and soil.
Make sure that the location you choose for the sack is as close as possible to your back door or can be watered easily without interference from animals, children and visitors.
Decide on the position before you begin to build it as moving a sack full of wet soil, pebbles and plants can be a difficult task. Ideally, a spot where it will receive as much sunlight as possible is recommended. 
A sack garden like this holds up to 150 plants.
Procedure
Mix manure and soil in the ratio of 1:1 near the site of the sack garden. This will make transportation easier and save you time.
Measure a space 2 feet by 2 feet.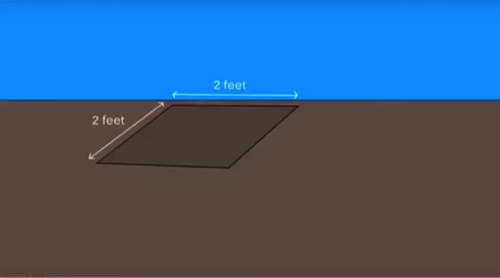 Dig holes 1 foot deep in each corner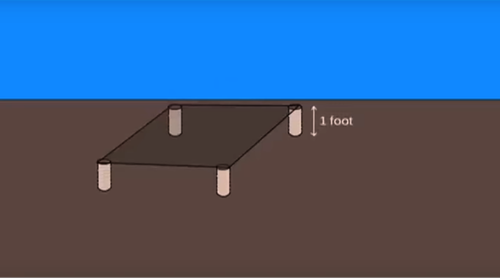 Put the wooden stakes/poles into the holes 

Put a hollow tin in the middle of the polythene/bag at the bottom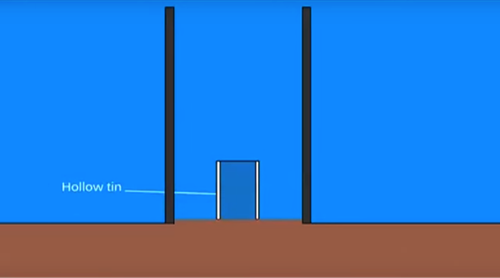 Insert the sack over the 4 stakes then fold to allow easy filling. The sack and stakes should make a square.

Fill the hollow tin with ballast and the space between the tin and the polythene bag with a mix of manure and the topsoil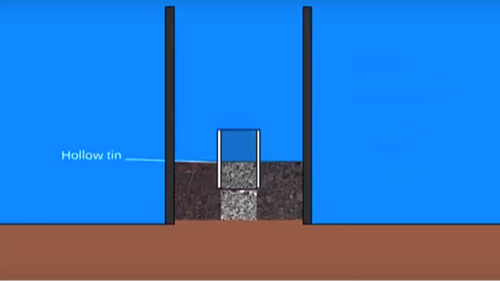 Do not put any soil in the tin, unfold the sack as you fill the soil and ballast.

Once you fill the tin with ballast to the top, pull it out and fill the new space with ballast/kokoto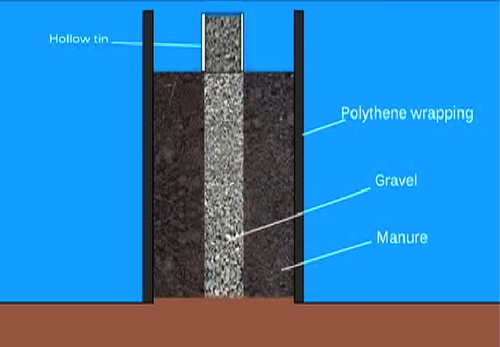 Repeat this process until the whole polythene bag or sack with soil and you have a ballast tunnel down the middle
Make holes the size of a coin on the bag wall using a sharp stick. Leave 15 cm between each hole. Ensure the holes are not in the same vertical line to prevent blocking some from getting direct sunlight.

Plant seedlings in the holes carefully so as not to damage the roots. Press the soil around the seedlings using the fingers to make it firm. 

If planting different types of crops, plant root crops (eg, bulb onions) at the top and leafy vegetables (spinach or kales) on the sides. 

Pour water down the ballast tunnel- you will need to use 20 litres (1 jerry can) of water for 2 days.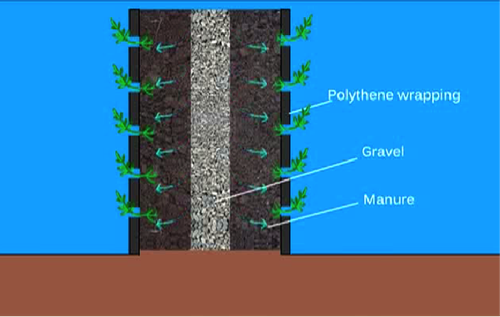 Want help in putting together a sack garden? Talk to Real IPM (Kenya) Ltd on +254 (0)725 806086. They have insect repellant and UV inhibiting sack gardens that can be reused for up to 8 years.