Red Bean & Pea Rice Balls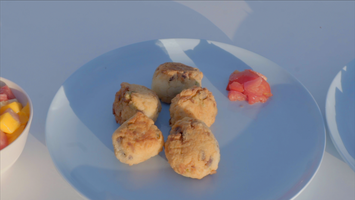 Ingredients
Wheat flour

Boiled peas
Boiled beans
Cooked rice
Onion
3 eggs
Cooking oil
Salt
Method
In a bowl, combine the cooked rice with two eggs.
Add the onions, peas and red beans then mix together.
Roll the mixture into small size balls, then dip in a beaten egg and coat the balls with flour and set aside.
Shallow fry the rice balls in a pan of oil, until they are evenly brown.